WASHINGTON (AP) — Monsanto Co. said Wednesday it will eliminate 2,600 jobs as part of a cost-saving plan designed to deal with falling sales of its biotech seeds and herbicides, which pushed its quarterly losses deeper into the red.
The job cuts will reduce the company's 22,500-employee workforce of by about 12 percent over the next two years.
The St. Louis-based agricultural giant predicts the move will generate between $275 million and $300 million in annual savings by the end of fiscal 2017. The cost of the reorganization — which will streamline sales, R&D and other departments — is estimated at $850 million to $900 million.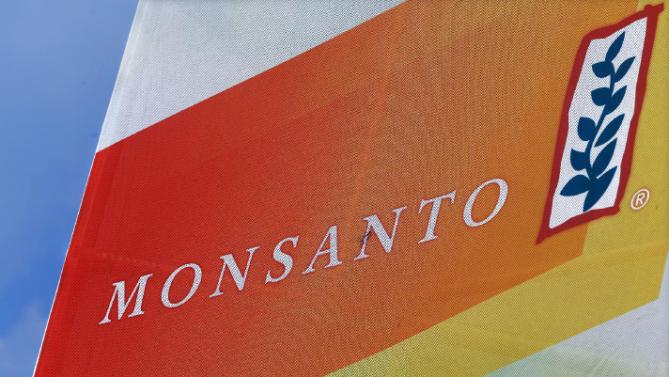 Monsanto's last round of layoffs came in June 2009, when the company slashed 900 jobs.
CEO Hugh Grant pointed to the negative impact of foreign exchange rates as well as falling crop prices that have squeezed farmers.
"Despite weakening global currencies and commodity prices we continue to view this as a time of opportunity," Grant said on a call with analysts.
Monsanto has struggled in recent quarters to deal with slumping corn prices in the U.S., which have reduced demand for its best-selling product: genetically-enhanced corn seeds. Farmers are shifting more acres to other crops due to a surplus of corn from last year's harvest. Even with that shift, 2015 is expected to bring the third-largest corn harvest on record, squashing prices and limiting farmers' profits.
Monsanto's biotech seeds have genetically engineered traits that help farmers increase their crop yield, despite their higher costs.
Monsanto announced the lay-offs as it reported a $495 million loss for its fiscal fourth quarter.
The company posted a net loss of $1.06 per share, compared with a net loss of $156 million, or 31 cents per share, a year ago. Losses, adjusted for one-time gains and costs, were 19 cents per share. That was still below the average estimate of eight analysts surveyed by Zacks Investment Research who were looking for a loss of 1 cent per share.
The company's sales also missed Wall Street forecasts, falling more than 10 percent to $2.36 billion during the period. Four analysts surveyed by Zacks expected $2.89 billion.
Sales of Monsanto's best-selling product, biotech corn seeds, fell 5 percent to $598 million. Meanwhile, the company's chemical business, led by Roundup weed killer, also fell 12 percent to $1.1 billion.
Noting "several global and industry headwinds" Monsanto said it expects full-year earnings in the range of $5.10 to $5.60 per share. The company also said it will repurchase $3 billion in shares under an accelerated buyback plan over the next six months.
Earlier this year Monsanto attempted to grow its global business by making an unsolicited bid for competitor Syngenta AG. But in August Monsanto abandoned the plan after the Swiss chemical producer rejected an offer of nearly $47 billion.
A combination with Basel-based Syngenta would have made Monsanto the world's largest producer of farming chemicals, in addition to its existing market-leading biotech seed business.
Monsanto shares rose 39 cents to $87.93 in midday trading. They have fallen 26 percent since the beginning of the year, while the Standard & Poor's 500 index has dropped roughly 4 percent. The stock has decreased 20 percent in the last 12 months.
Elements of this story were generated by Automated Insights (http://automatedinsights.com/ap) using data from Zacks Investment Research. Access a Zacks stock report on MON at http://www.zacks.com/ap/MON
Source: Monsanto posts 4Q loss, to eliminate 2,600 jobs to cut costs – Yahoo News
Comments
comments